Rainbow Bridge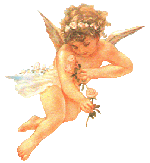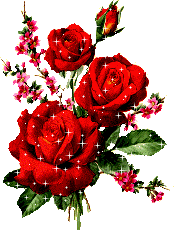 GONE BUT NEVER FORGOTTEN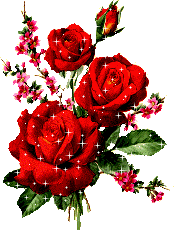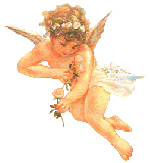 Tyson, Cassie, Kirra, Tonka, Ice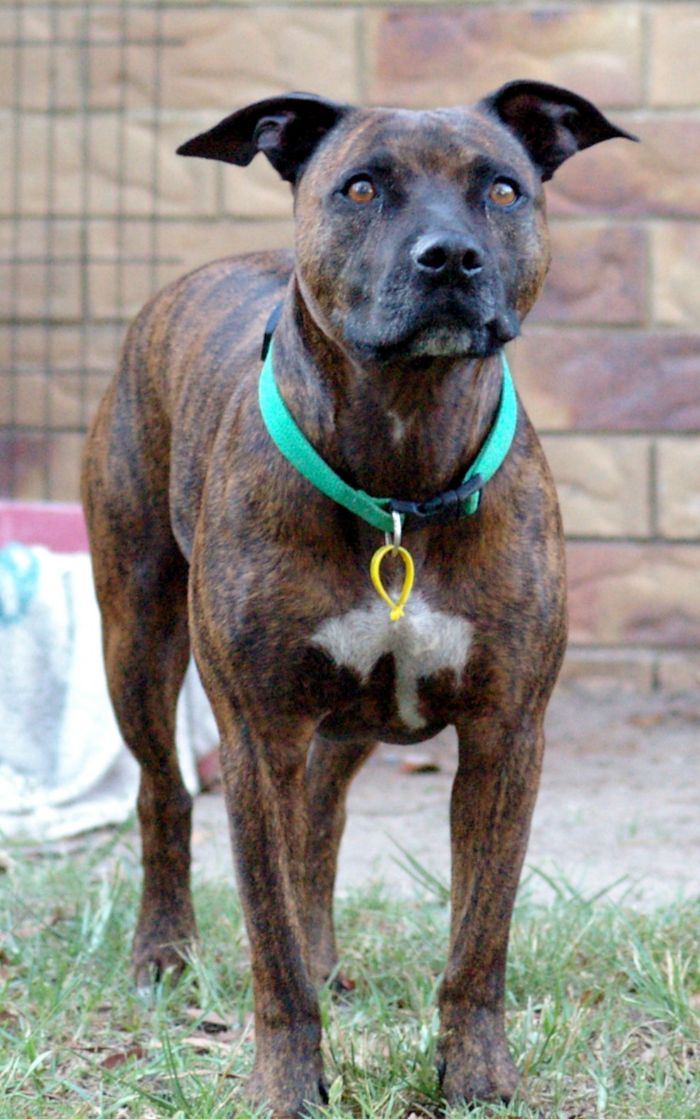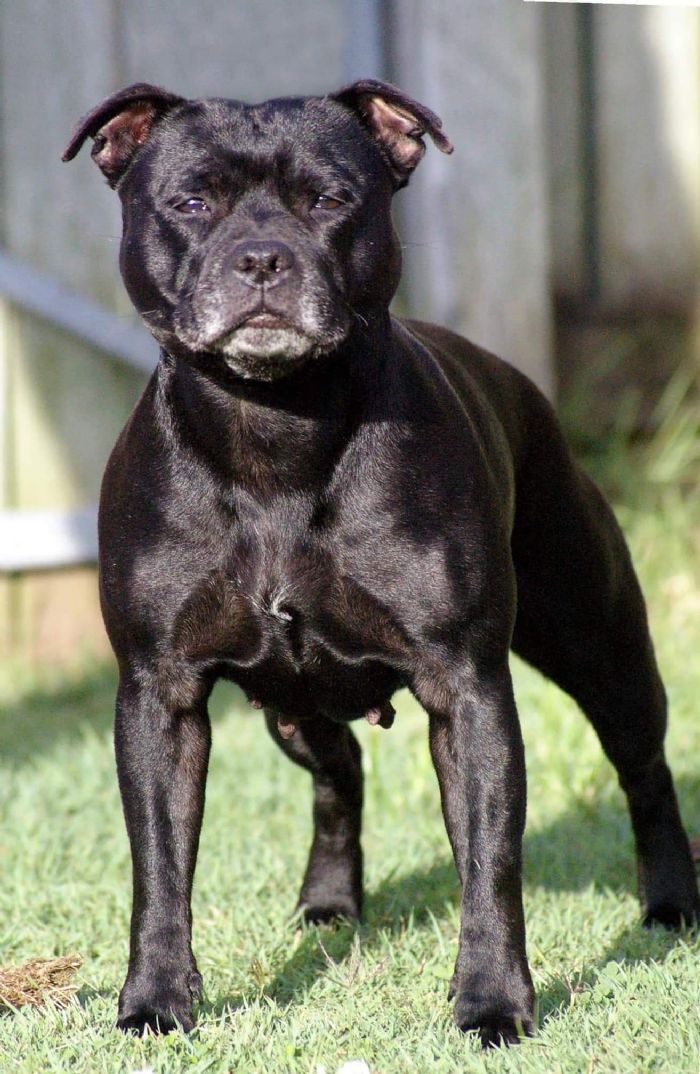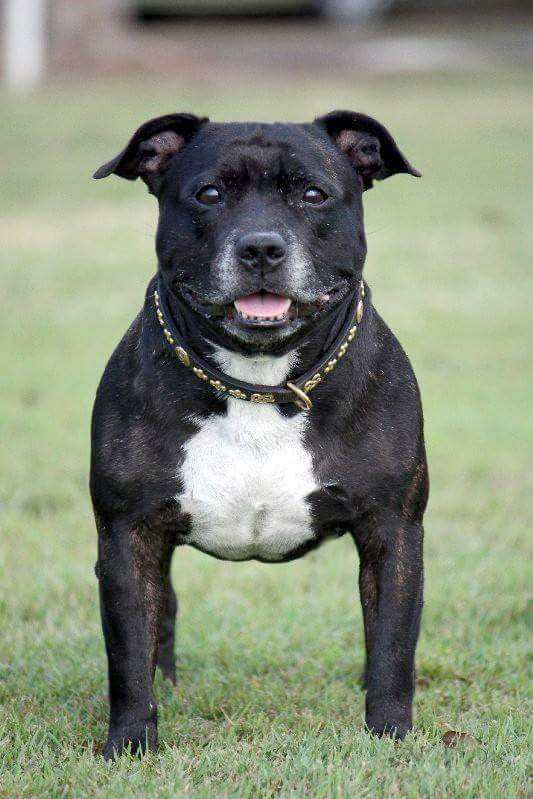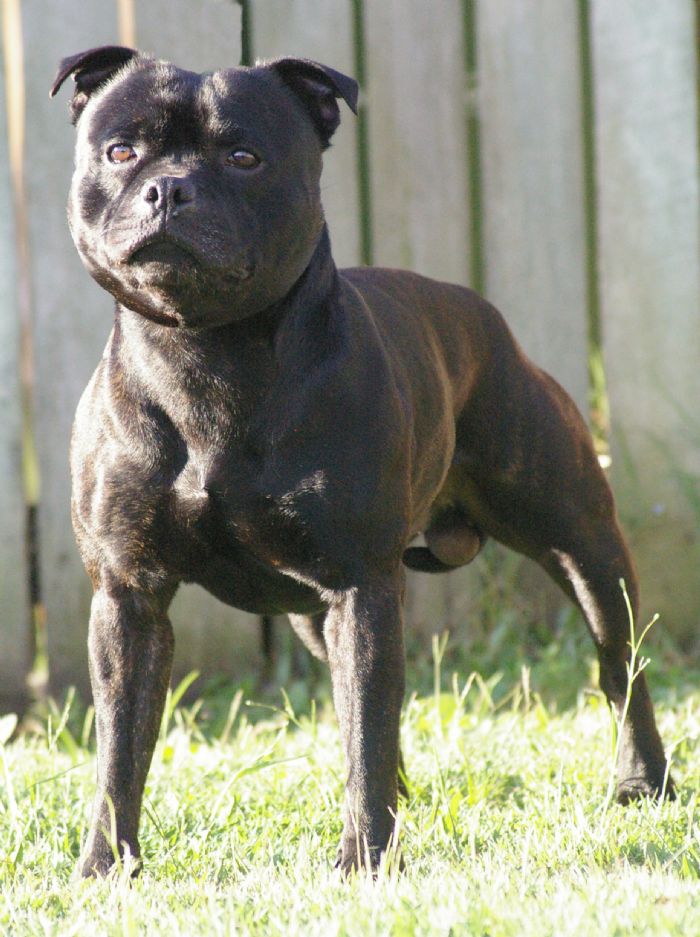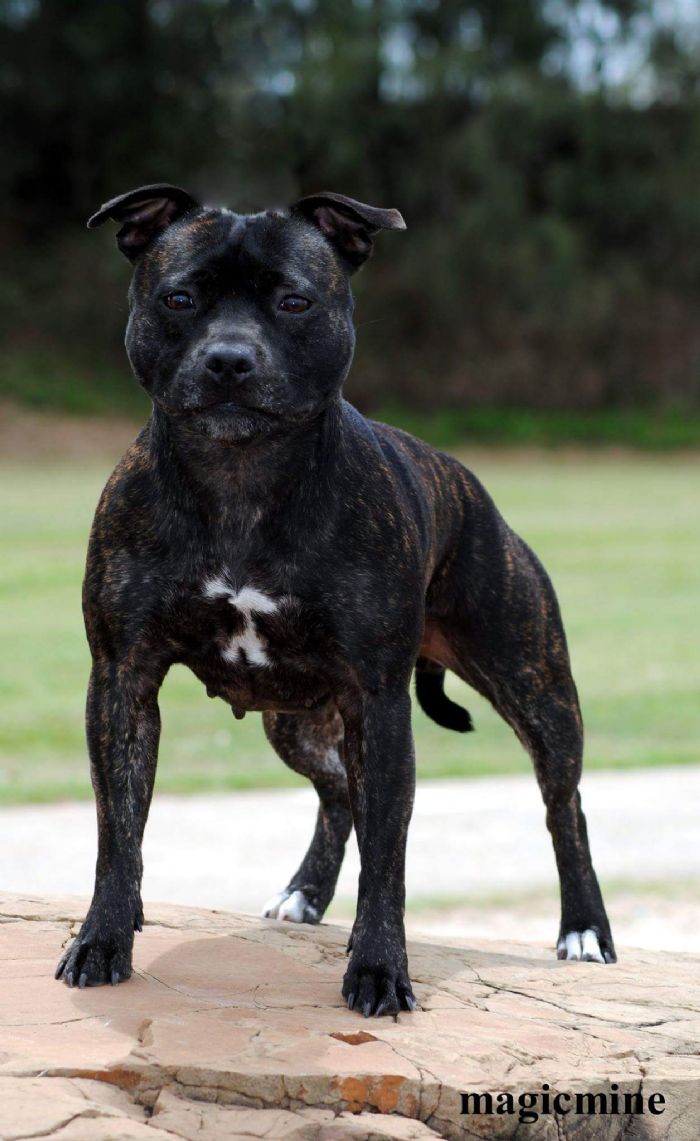 ​
Tyson passed away 11/4/99 - 4/2/2011 and Cassie passed away 3/5/04 - 25/3/14 and Kirra passed away 5/9/00 - 26/12/14 and Tonka passed away 7/1/07 - 11/3/19 and Ice passed away 21/11/09 - 29/10/22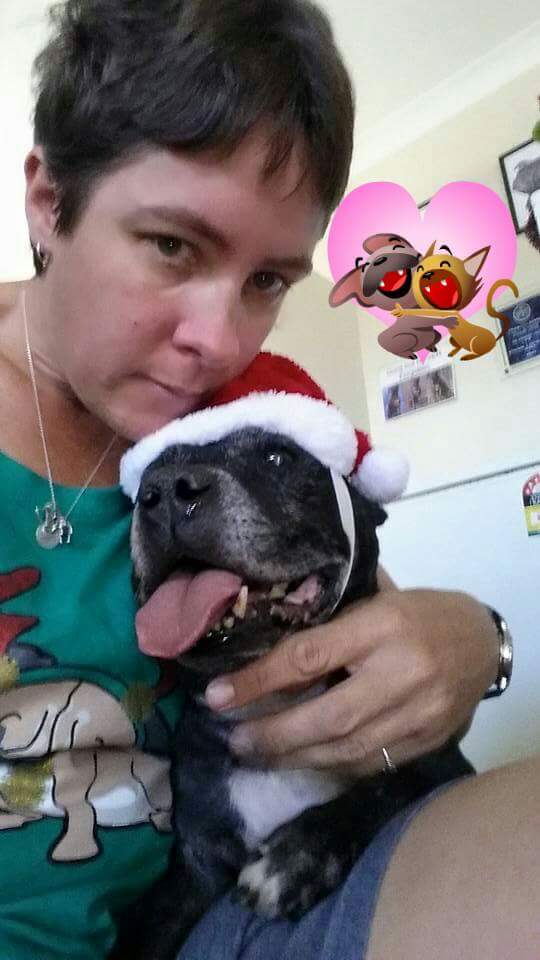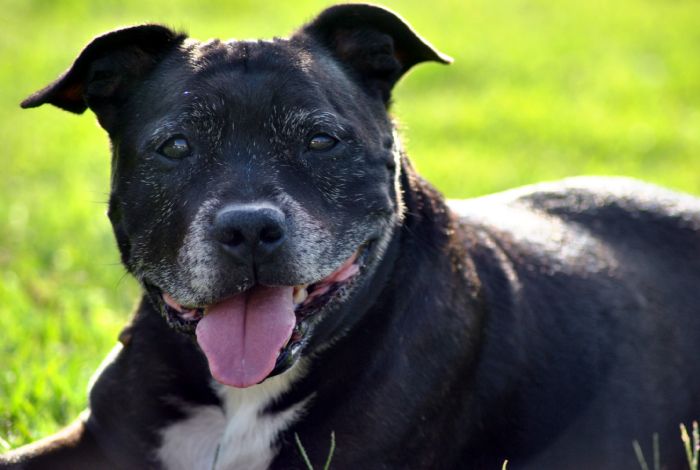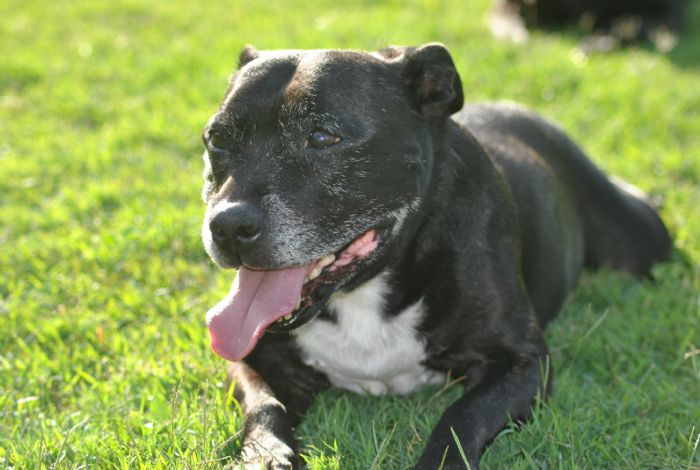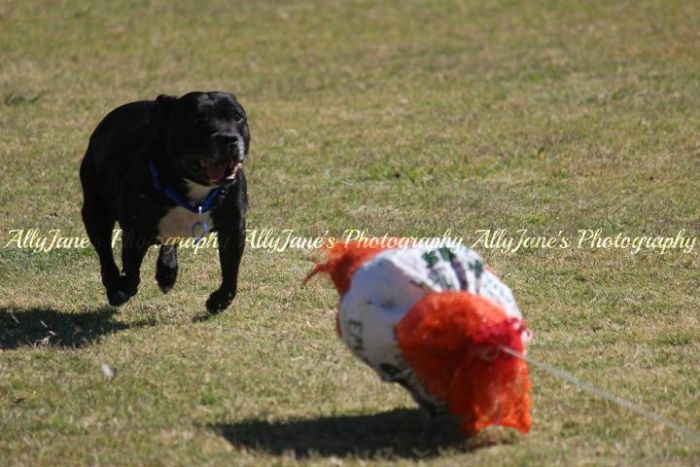 AUST CH HAPUSTAFF BLACK MAGIC CDX AD JD
( Sire: Standfast Tonkka Truck x Dam: Ch Hapustaff Magic Image CD )
Kirra was my life, my sole dog and my best friend. She was my 1st pedigree dog and couldnt have asked for a more loving and caring animal. We went through alot when she was here and nearly lost her at 12 months of age. She was there when we lost her friend Tyson who she grew up with and was just always there for me. I will never forget the love she gave us and the joys and laughs. If i could just hug her once more it would be great but i know she has met up with Tyson, Cassie and Tonka at rainbow bridge and know she is looking down on me. Love and miss you fanny girl
Love this girl to bits and miss her terribly.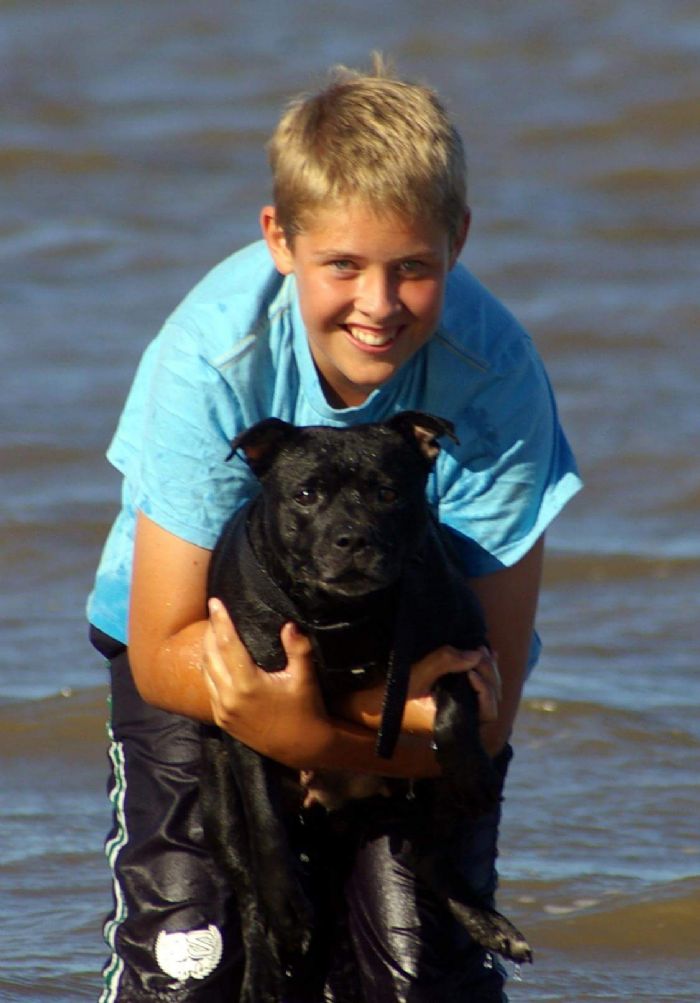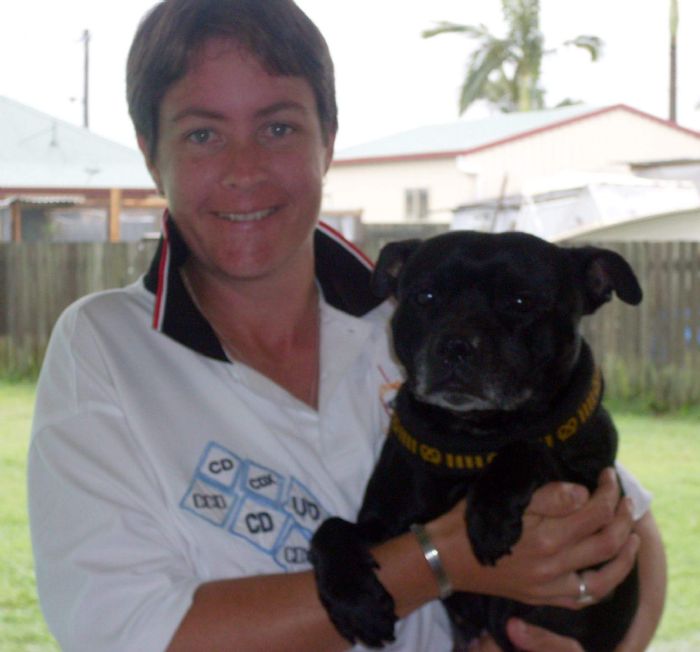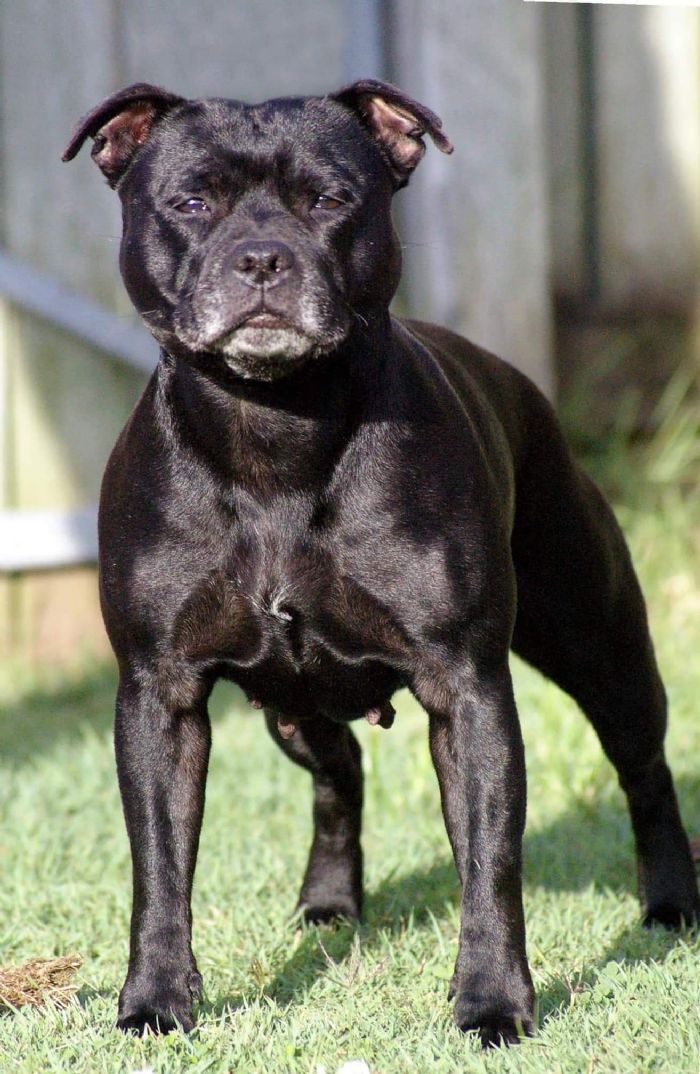 AUST / OBED / NEUT CH BAJED MISS BLACKBERRY AD JD RE
( Cherabah ThDivil Nblack x Bajed Miss Plum )
Cassie was our foundation for MAGICMINE kennels. She has been one of those dogs that can never be replaced. She surely was one of a kind and we miss her dearly. I bought her for my son Michael as his best friend. We had her since she was 3 months old and she passed just short of her 10th birthday. Cassie was the 1st stafford in QLD to become an AUSTRALIAN OBEDIENCE CHAMPION under the new rules and we are more than happy with that. She was a great worker in the obedience, agility and the show ring. She excelled in the show ring with a RBCC with 199 staffords entered at our specialty under Griet Cozter ( Zerious SBT ). That would have to be our most memorable moment. Cassie also had her Australian Champion title in the show ring. She had an Agility and Jumpers titles and she gained her RE ( Rally O Excellent) in Rally O. She has given me some stunning pups and and we have 3 of her kids at home with us being Tonka ( Aust Ch Magicmine A Pot Of Black CCD CDX RE ),Tonka was her 1st champion then it was Ice ( Aust / Aust Ch/ Neut GR Ch Magicmine Black Ice CCD CDX RAE AD JD ) and Cody ( Aust Ch Magicmine My Tys Angel CCD CDX RE AD JDX ) and couldnt have asked for anything more better with our dogs. There isnt a day that goes by that i dont think of her and still cry and wish i could just see her one more time. RIP Cassie miss you lots and will love you forever.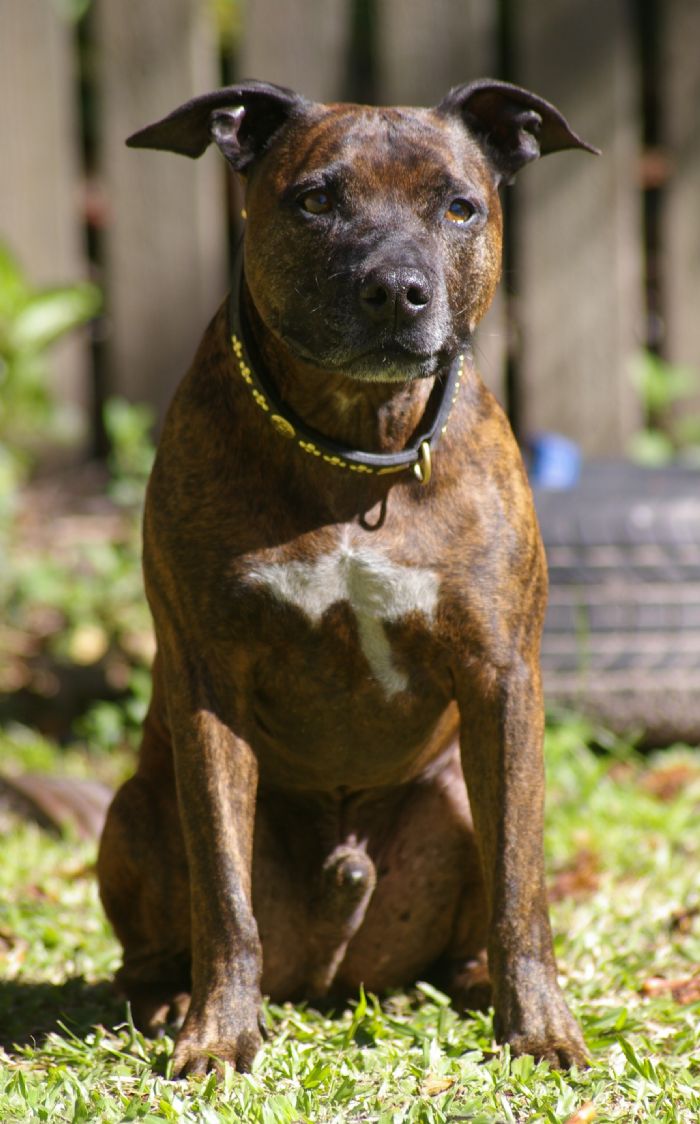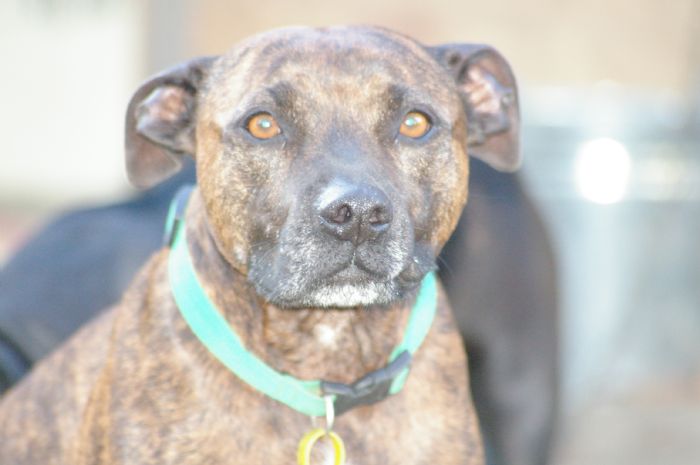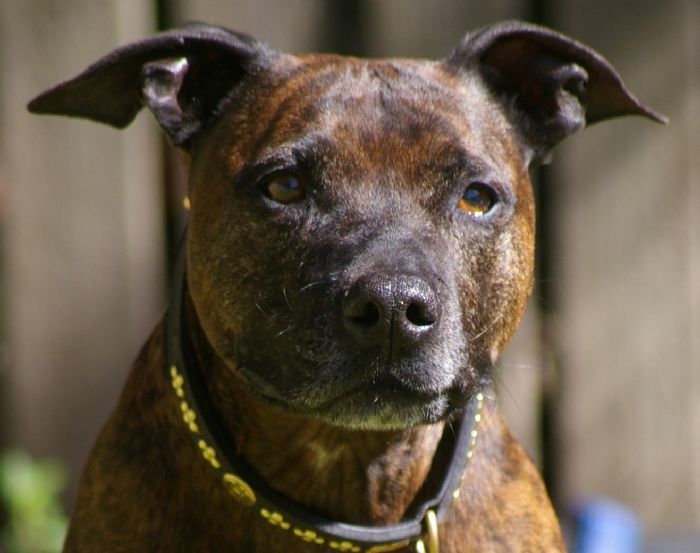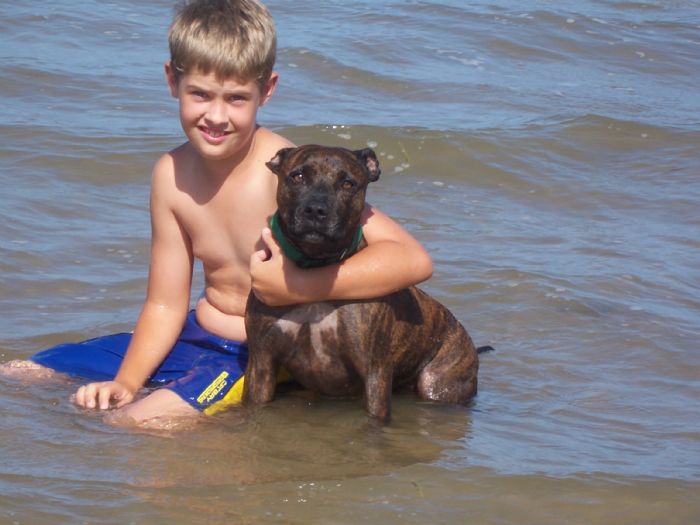 TYSON
Tyson was my first stafford and a great one at that. He was purchased for me by my parents as a xmas gift from a petshop. He is why I love this breed today. He was my first obedience and agility dog and he is why we love it and where we are today.
Tyson was a great dog and will miss him dearly. He loved the Lure races and no one could ever beat him. He gained his Westaff Lure Champion title and loved to run. His last lure fun day was in the year 2010 where he won Best Oldie 10 and over. He enjoyed his days at the lure and he also loved the beach. He was a best friend to Michael since he was 3 yrs old.
He also spent time with mum and dad and cant thank them enough for the love they gave him while he was there when he became sick he came home to us and they loved him as much as I do.
RIP my handsome boy and will miss you dearly. We will meet again.
Love you fats and will miss you heaps.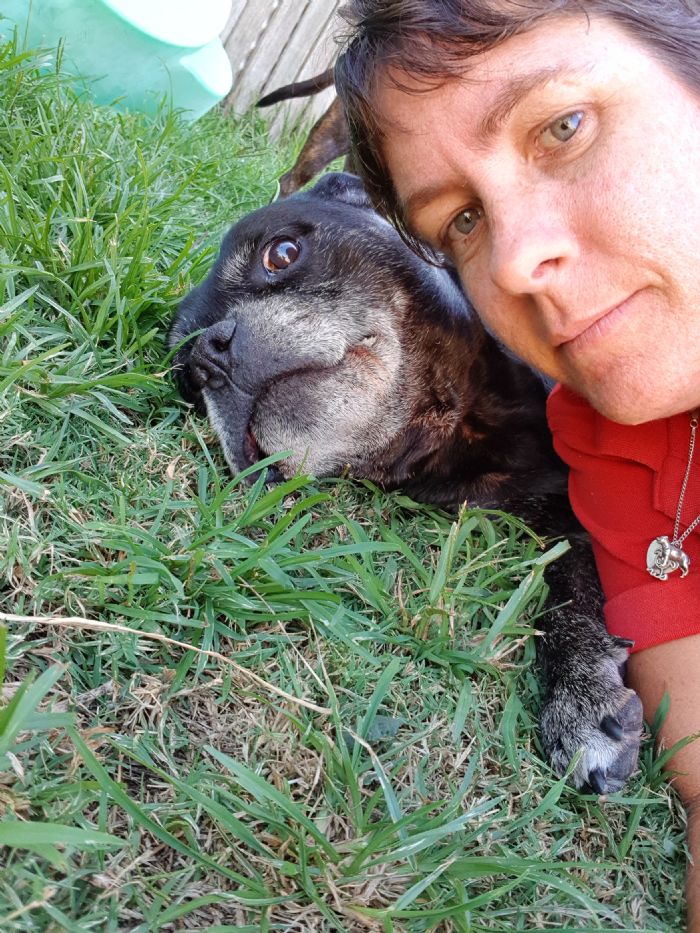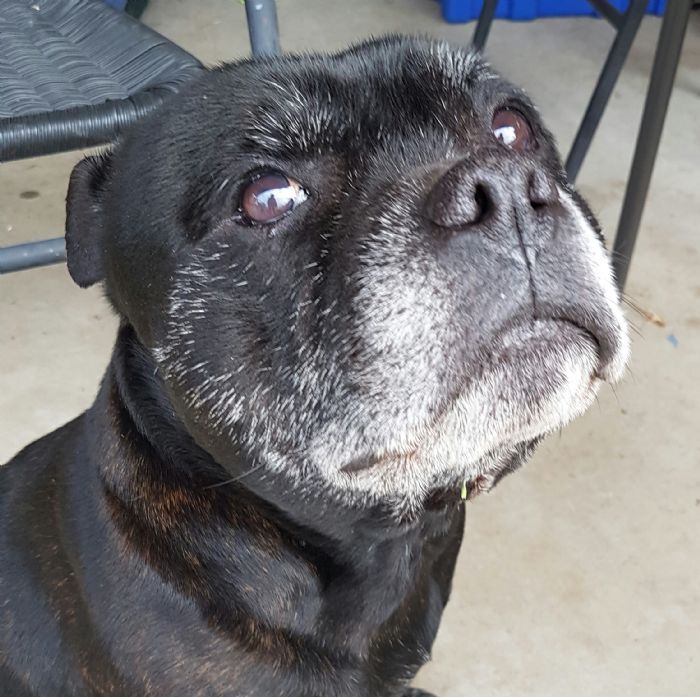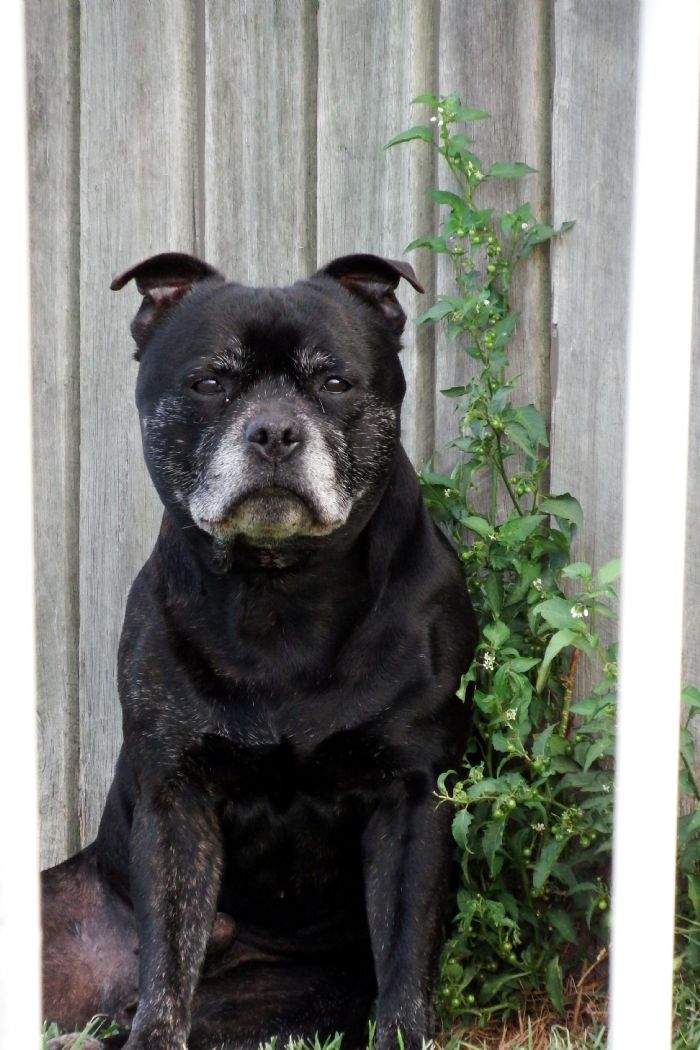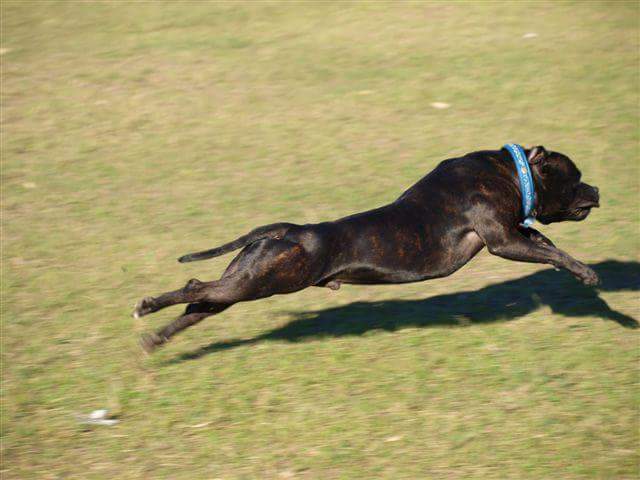 AUST CH MAGICMINE A POT OF BLACK CCD CDX RE
( Warree Wizard CCD CDX x Aust/Obed/Neut Ch Bajed Miss Blackberry AD JD RE)
Tonka where do i start my big gentle boy. You have left a huge hole in my heart along with the rest of them that have joined you at the bridge. You were a dog everyone loved and wanted to take home. A gentle giant with a heart of gold and loved everyone and life. People knew who you where mate and still do when i post about you. You were my 1st homebred dog and couldnt have asked for a better start to our breeding. You excelled in every aspect of life and when you were needed someone else it was like my whole world had stopped. Im sorry i couldnt help you anymore towards the end but you gave me your everything and faught right till the end. Free from pain and running free at the bridge. Miss and love you Tickle Tickle and will always remember you.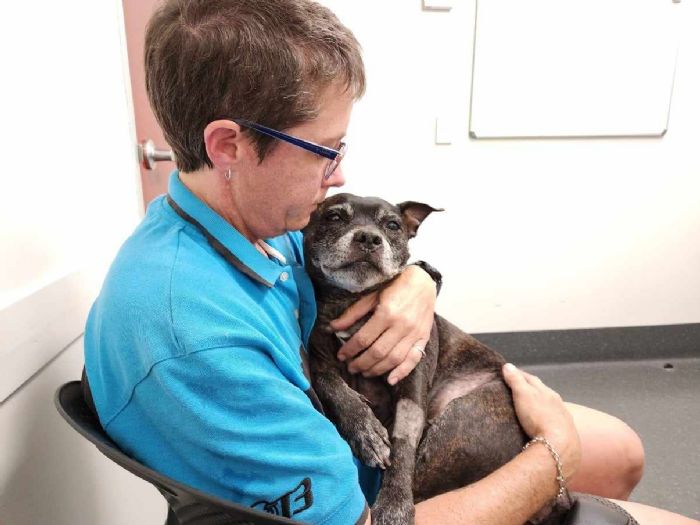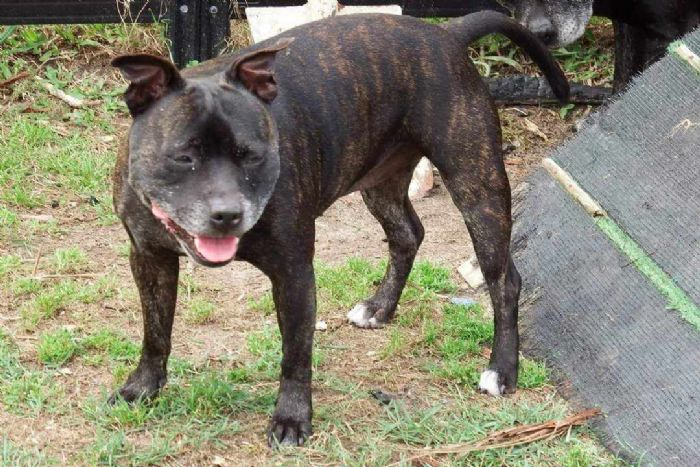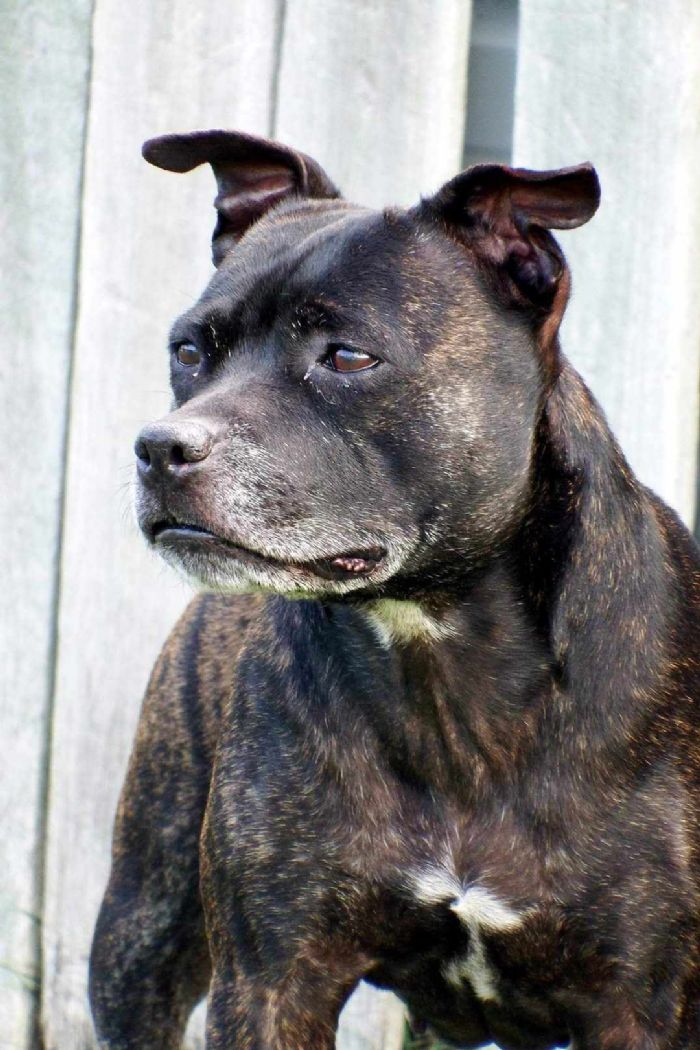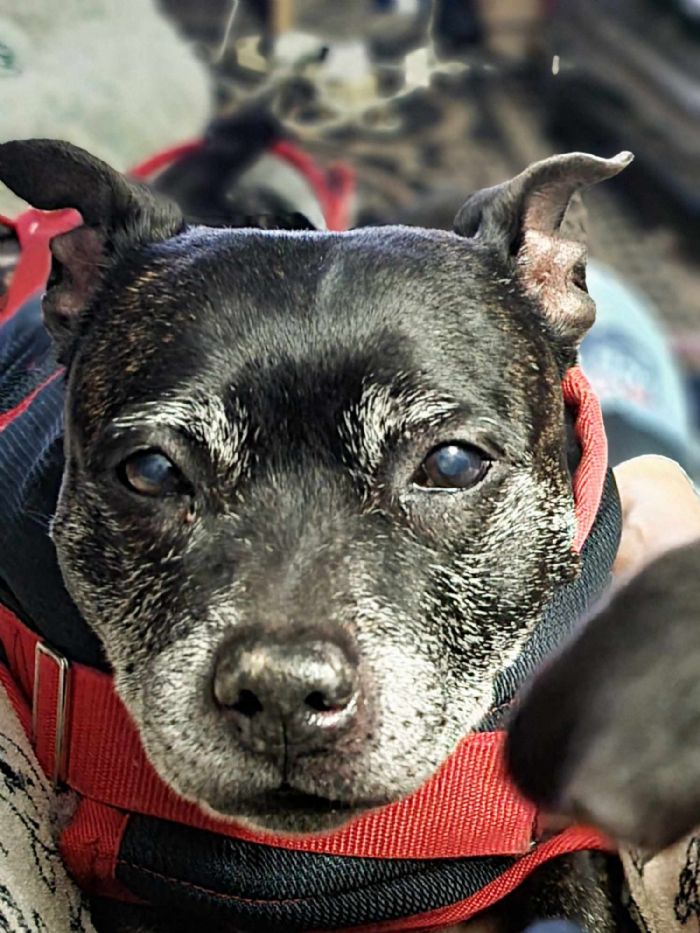 AUST CH NEUTER GRAND CHAMPION MAGICMINE BLACK ICE CCD CDX RAE AD JD
Ice was taken sooner than i hoped. She was well in herself then she started having seizures and after she had 3 i just couldnt let her go through them again so she got her wings. Was the most hardest decision ever as they are all but i know in my heart she is free from pain. She was my baby girl who was always there when i needed her and she knew when i needed that cuddle. We had great success in the show and sports arenas and miss those days all the time. She is the mother to our little Turtle and Mia and wish she was still here. She loved to show and agility but wasnt a fan of obedience. You were a favourite with the kids at the shows for junior handlers and just went with the flow with them and did well with the kids. Miss you everyday Doodlebug and wish you were still here but i hope you have met up with the rest of our crew up there, Run free sweet girl I carry you with me everyday in my pendant with yor ashes.